ELDP Pacific Application Guidelines
<p>The ELDP is open to all U.S. Affiliated government agencies and government enterprise organizations. You&#39;ll find all the resources you need to complete your applications here. We look forward to reviewing your application and getting to know you.</p>
Link to This Page:
https://pitiviti.org/storage/dm/2022/09/application-guidelines-2023-remidiated-20220909025425553.pdf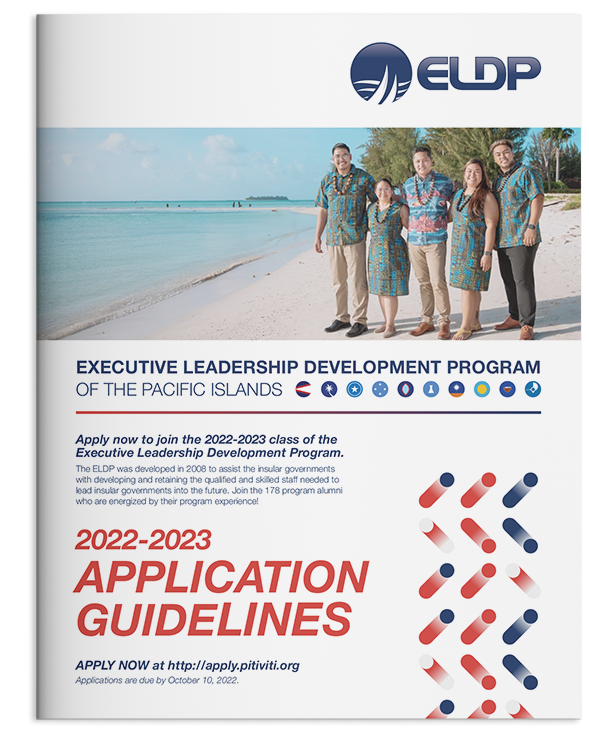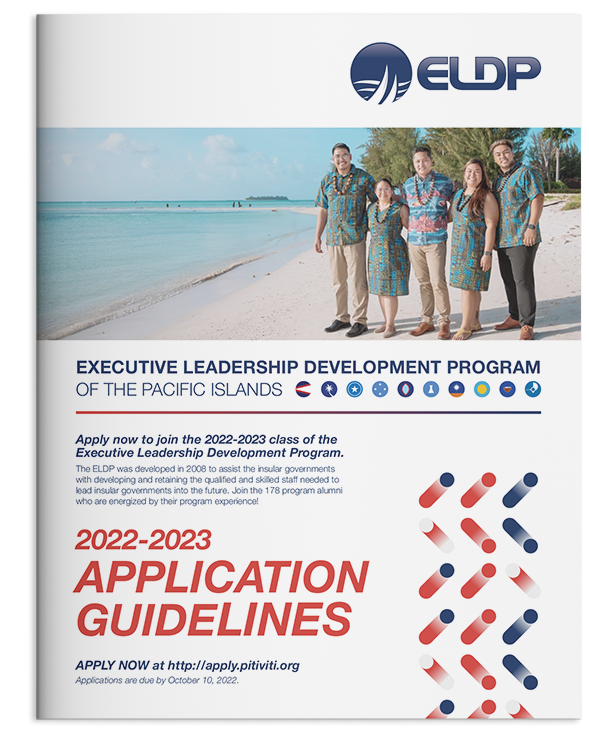 Download PDF
1.40 MB
ELDP Pacific Application Guidelines
Posted Sep 09, 2022
The ELDP is open to all U.S. Affiliated government agencies and government enterprise organizations. You'll find all the resources you need to complete your applications here. We look forward to reviewing your application and getting to know you.
Link to This Page:
Sign up for the PITI-VITI
mailing list

to receive notifications of future publications.
Thank You for Subscribing to the PITI-VITI Mailing List!
Related Publications