APIPA 2022 Conference Report
<p>The Association of Pacific Islands Public Auditors (APIPA) completed its 33rd annual conference from August 29 &ndash; September 2, 2022. The Federated States of Micronesia hosted the virtual conference. This conference report highlights participants to the 2022 APIPA Conference, as well as courses, instructors, course outcomes, and participant feedback received.</p>
Link to This Page:
https://pitiviti.org/storage/dm/2022/09/apipa-22-report-3-20220927195107840.pdf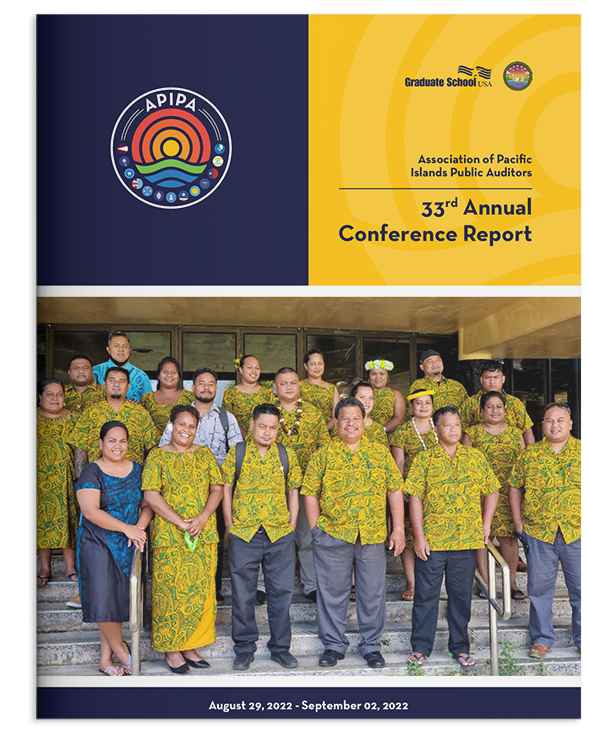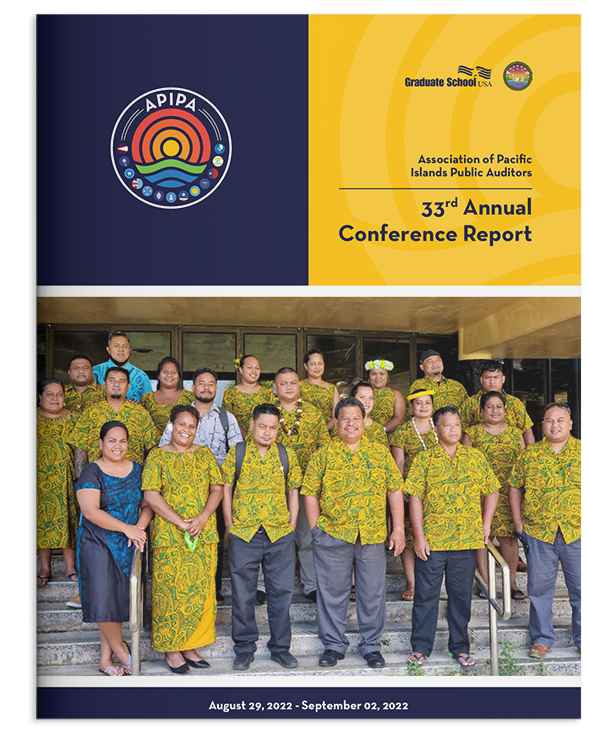 Download PDF
2.86 MB
Federated States of Micronesia
APIPA 2022 Conference Report
Posted Sep 27, 2022
The Association of Pacific Islands Public Auditors (APIPA) completed its 33rd annual conference from August 29 – September 2, 2022. The Federated States of Micronesia hosted the virtual conference. This conference report highlights participants to the 2022 APIPA Conference, as well as courses, instructors, course outcomes, and participant feedback received.
Link to This Page:
Sign up for the PITI-VITI
mailing list

to receive notifications of future publications.
Thank You for Subscribing to the PITI-VITI Mailing List!
Related Publications