First Report of the Palau Economic Advisory Group
<p>The First Annual Report of the Palau Economic Advisory Group provides an overview of the group&#39;s activities from August 2022 to April 2023. The report includes initial findings, preliminary recommendations, and proposed next steps for monitoring key indicators of Palau&#39;s fiscal and economic performance. The report also introduces a dashboard approach to track economic indicators and performance. The Palau EAG aims to help the government of Palau frame and execute a vision for successful and sustainable economic recovery, reconstruction, and development.</p>
Link to This Page:
https://pitiviti.org/storage/dm/2023/06/palau-eag-1stannualreport-final-digital-20230609215048174.pdf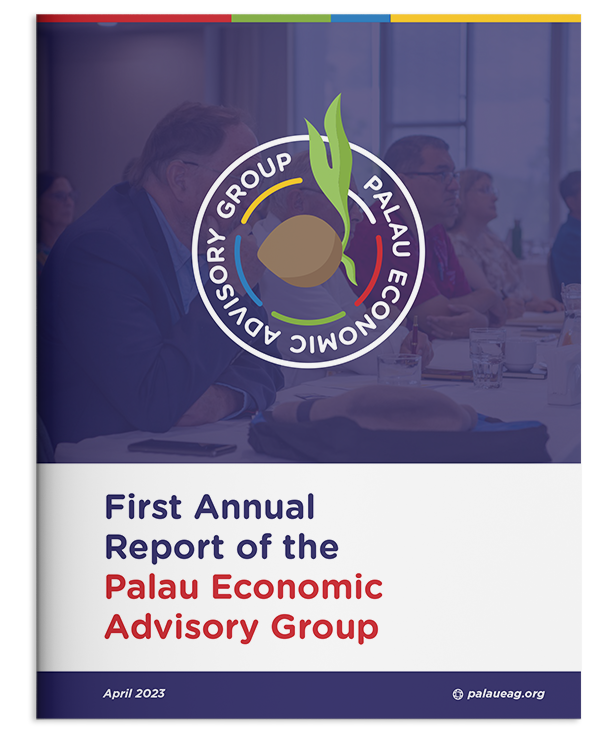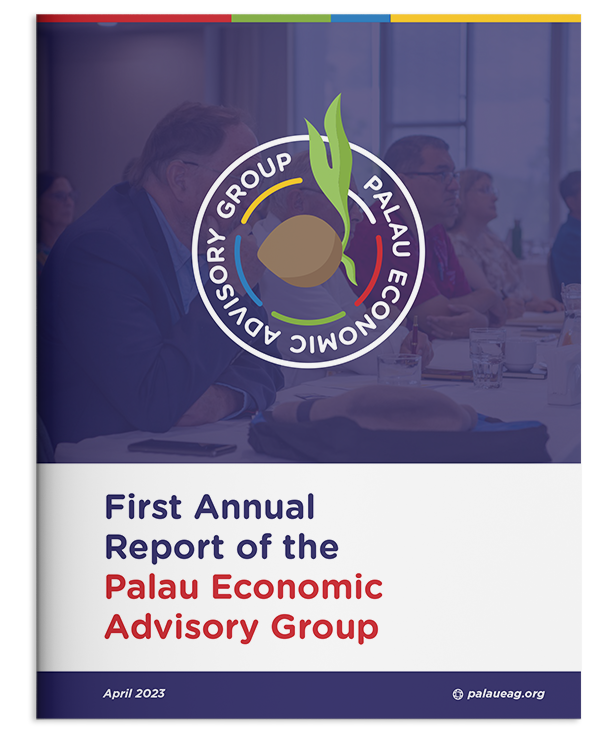 Download PDF
2.93 MB
Palau
First Report of the Palau Economic Advisory Group
Posted Jun 09, 2023
The First Annual Report of the Palau Economic Advisory Group provides an overview of the group's activities from August 2022 to April 2023. The report includes initial findings, preliminary recommendations, and proposed next steps for monitoring key indicators of Palau's fiscal and economic performance. The report also introduces a dashboard approach to track economic indicators and performance. The Palau EAG aims to help the government of Palau frame and execute a vision for successful and sustainable economic recovery, reconstruction, and development.
Link to This Page:
Sign up for the PITI-VITI
mailing list

to receive notifications of future publications.
Thank You for Subscribing to the PITI-VITI Mailing List!
Related Publications