Marshall Islands Country Focus: Economic Impact of the Compact and Renewal
<p>This study, commissioned by the Asian Development Bank (ADB), examines the economic impact of the Republic of the Marshall Islands&#39;s Compact of Free Association and Renewal with the United States. Updated in April 2023, the report analyzes the structural features, trends, and preparedness of the Marshall&#39;s economy. The report also provides projections for the Marshall&#39;s economic growth and development, taking into account various scenarios and factors such as tourism, infrastructure funding, and fiscal balance. The report concludes with observations and recommendations to improve the Marshall&#39;s economic sustainability and resilience.</p>
Link to This Page:
https://pitiviti.org/storage/dm/2023/09/adb-rmi-countryfocus-sep2023-digital-20230905220951987.pdf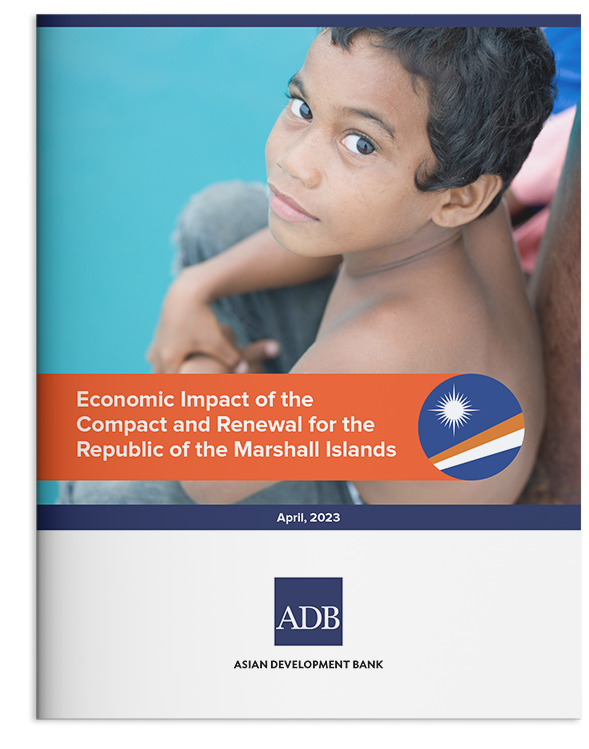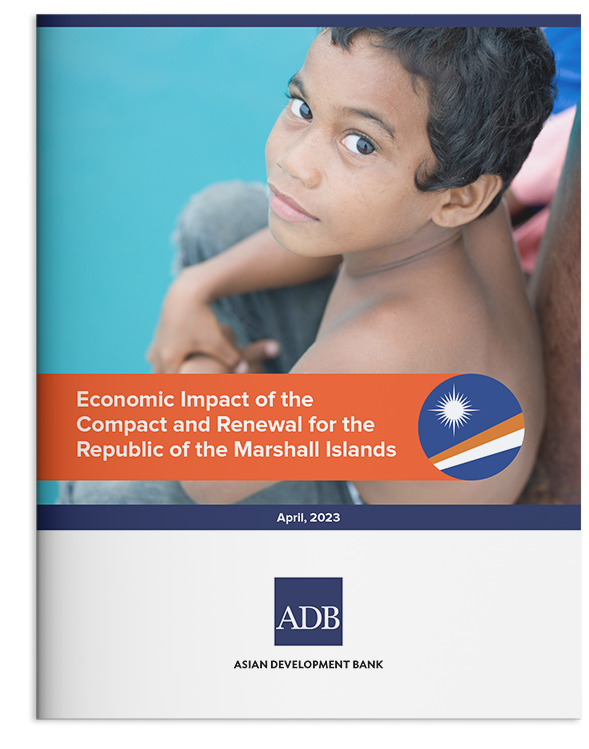 Download PDF
3.98 MB
Marshall Islands
Marshall Islands Country Focus: Economic Impact of the Compact and Renewal
Posted Jun 15, 2023 | version 4
Updated Sep 05, 2023
This study, commissioned by the Asian Development Bank (ADB), examines the economic impact of the Republic of the Marshall Islands's Compact of Free Association and Renewal with the United States. Updated in April 2023, the report analyzes the structural features, trends, and preparedness of the Marshall's economy. The report also provides projections for the Marshall's economic growth and development, taking into account various scenarios and factors such as tourism, infrastructure funding, and fiscal balance. The report concludes with observations and recommendations to improve the Marshall's economic sustainability and resilience.
Link to This Page:
Sign up for the PITI-VITI
mailing list

to receive notifications of future publications.
Thank You for Subscribing to the PITI-VITI Mailing List!
Related Publications