CNMI Fiscal Response Summit Proceedings
<p>On March 4, 2020, Governor Ralph DLG. Torres established the Governor&rsquo;s Fiscal Response Task Force, in collaboration with Graduate School USA, to assess the fiscal position of the Commonwealth of the Northern Mariana Islands (CNMI). The key goals of the Task Force were to calculate the impact of the COVID-19 outbreak on the CNMI economy and government revenue, gather necessary financial data to formulate policymodeling tools, and establish a framework for convening a broad collaborative stakeholder summit to recommend wide-ranging reforms to respond to mounting fiscal challenges.</p>
Link to This Page:
https://pitiviti.org/storage/dm/2023/01/proceedings-cnmi-fiscalsummit-jul2020-digital-20230113215805863.pdf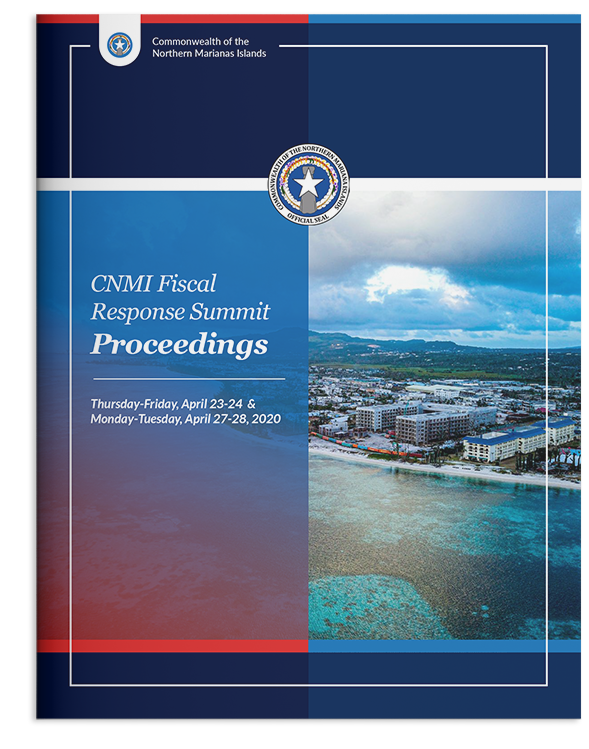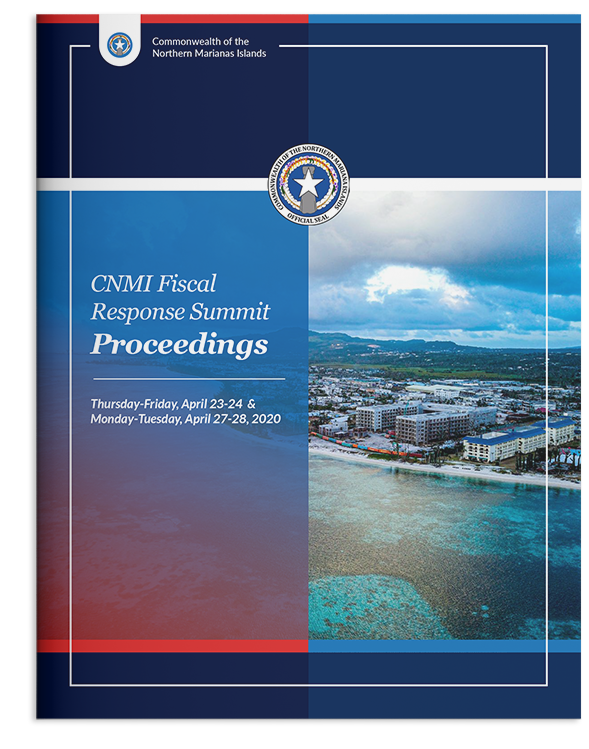 Download PDF
4.76 MB

Northern Mariana Islands
CNMI Fiscal Response Summit Proceedings
Posted Apr 29, 2020
On March 4, 2020, Governor Ralph DLG. Torres established the Governor's Fiscal Response Task Force, in collaboration with Graduate School USA, to assess the fiscal position of the Commonwealth of the Northern Mariana Islands (CNMI). The key goals of the Task Force were to calculate the impact of the COVID-19 outbreak on the CNMI economy and government revenue, gather necessary financial data to formulate policymodeling tools, and establish a framework for convening a broad collaborative stakeholder summit to recommend wide-ranging reforms to respond to mounting fiscal challenges.
Link to This Page:
Sign up for the PITI-VITI
mailing list

to receive notifications of future publications.
Thank You for Subscribing to the PITI-VITI Mailing List!
Related Publications