Slides: The Economic Impact of Compact Renewal on the Freely Associated States
 On Wednesday, September 27, 2023, the Graduate School USA delivered a presentation on the Economic Impact of Compact Renewal in the Freely Associated States in Washington, DC.  The event was live-streamed for virtual attendants.  These are the slides associated with the presentation.  The presentation itself can be streamed at https://adb.pitiviti.org/dc
Link to This Page:
https://pitiviti.org/storage/dm/2023/10/3fas-infosesssion-dc-sep2023-v3-20231010215501123.pdf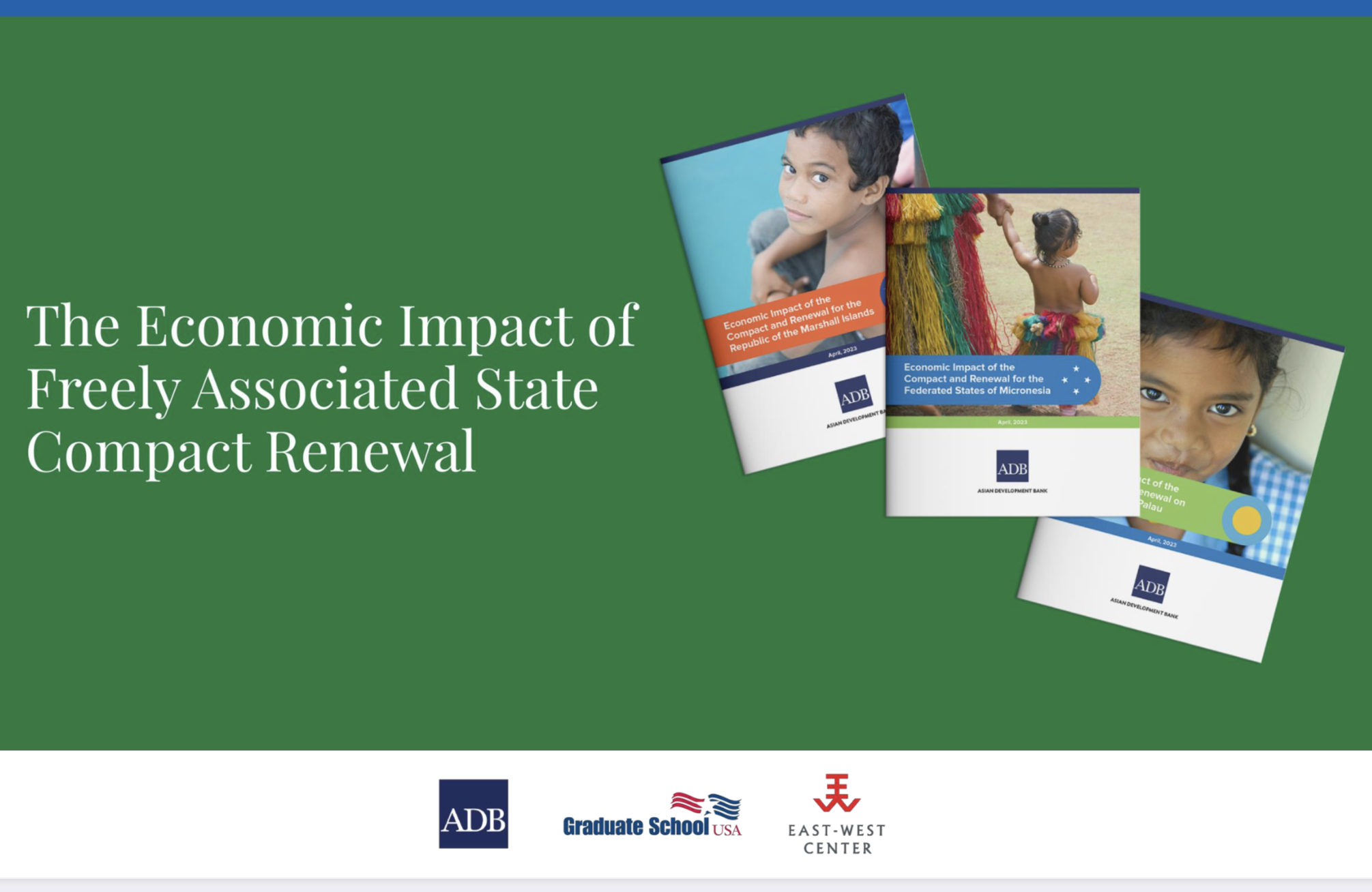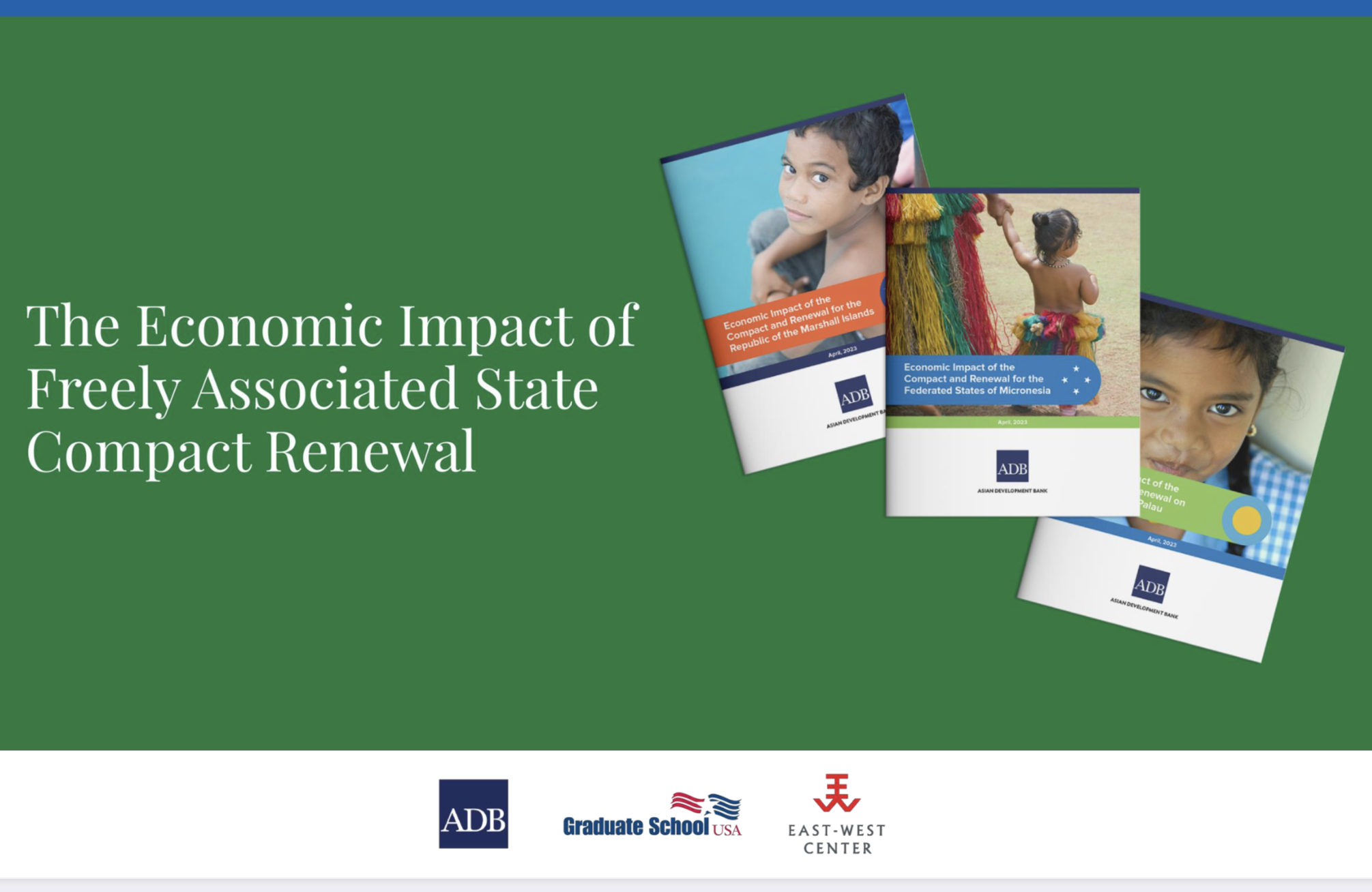 Download PDF
4.12 MB
Slides: The Economic Impact of Compact Renewal on the Freely Associated States
Posted Sep 28, 2023 | version 2
Updated Oct 10, 2023
On Wednesday, September 27, 2023, the Graduate School USA delivered a presentation on the Economic Impact of Compact Renewal in the Freely Associated States in Washington, DC. The event was live-streamed for virtual attendants. These are the slides associated with the presentation. The presentation itself can be streamed at https://adb.pitiviti.org/dc
Link to This Page:
Sign up for the PITI-VITI
mailing list

to receive notifications of future publications.
Thank You for Subscribing to the PITI-VITI Mailing List!
Related Publications