IGFOA Summer 2022 Conference Report
<p>The 2022 IGFOA Summer Conference was held in Austin, Texas from June 4, 8-9, 2022 and primarily concentrated on Insular Government presentations highlighting (a)&nbsp;the insular governments&#39; single audit status for FY20 and FY21; (b) expected delays and strategies to get back on-track; (c)&nbsp;GASB-87 Lease Accounting; and (d) key take-aways and follow-up activities for each insular government.</p>
Link to This Page:
https://pitiviti.org/storage/dm/2022/09/gfoa-summer-report-digital-remediated-20220929061252965.pdf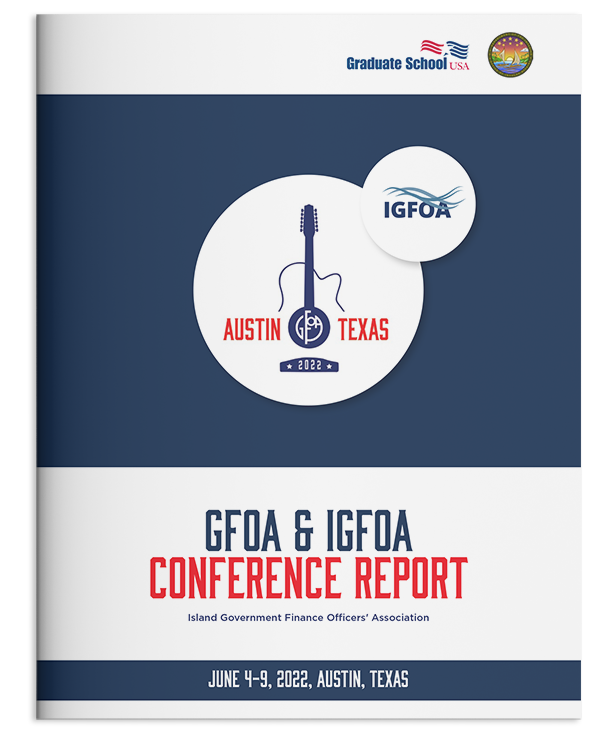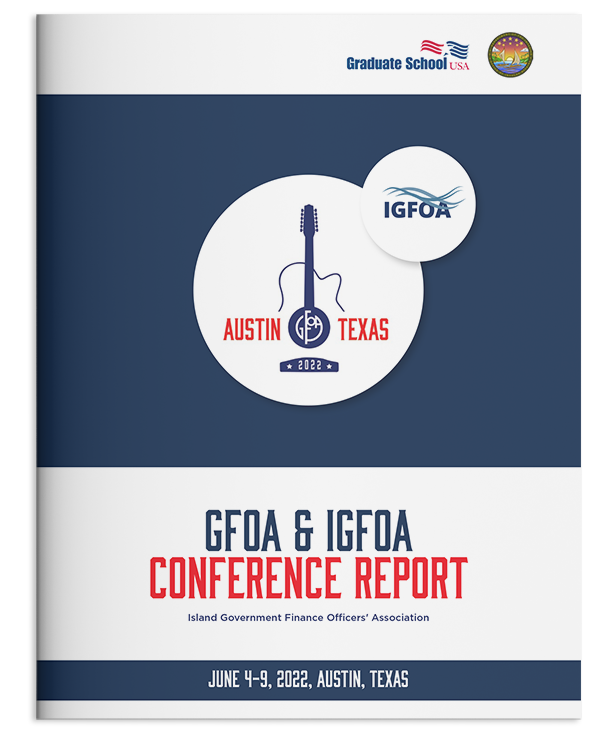 Download PDF
10.57 MB
IGFOA Summer 2022 Conference Report
Posted Sep 29, 2022
The 2022 IGFOA Summer Conference was held in Austin, Texas from June 4, 8-9, 2022 and primarily concentrated on Insular Government presentations highlighting (a) the insular governments' single audit status for FY20 and FY21; (b) expected delays and strategies to get back on-track; (c) GASB-87 Lease Accounting; and (d) key take-aways and follow-up activities for each insular government.
Link to This Page:
Sign up for the PITI-VITI
mailing list

to receive notifications of future publications.
Thank You for Subscribing to the PITI-VITI Mailing List!
Related Publications