IGFOA Summer 2023 Presentation Template
<p>&nbsp;This is the insular government presentation template for the 2023 Summer Island Government Finance Officers&#39; Association Meeting, scheduled for Portland from May 20-25, 2023.</p>
Link to This Page:
https://pitiviti.org/storage/dm/2023/04/igfoa-portland-ppt-template-20230429192348103.pptx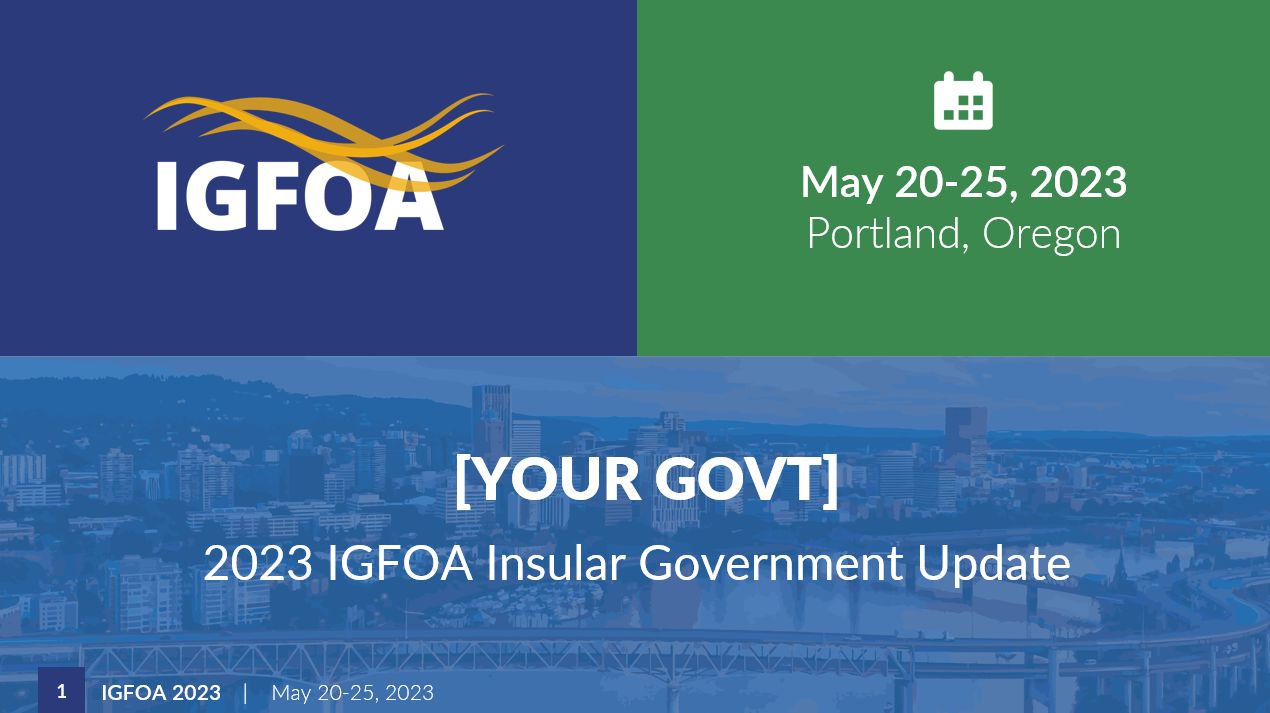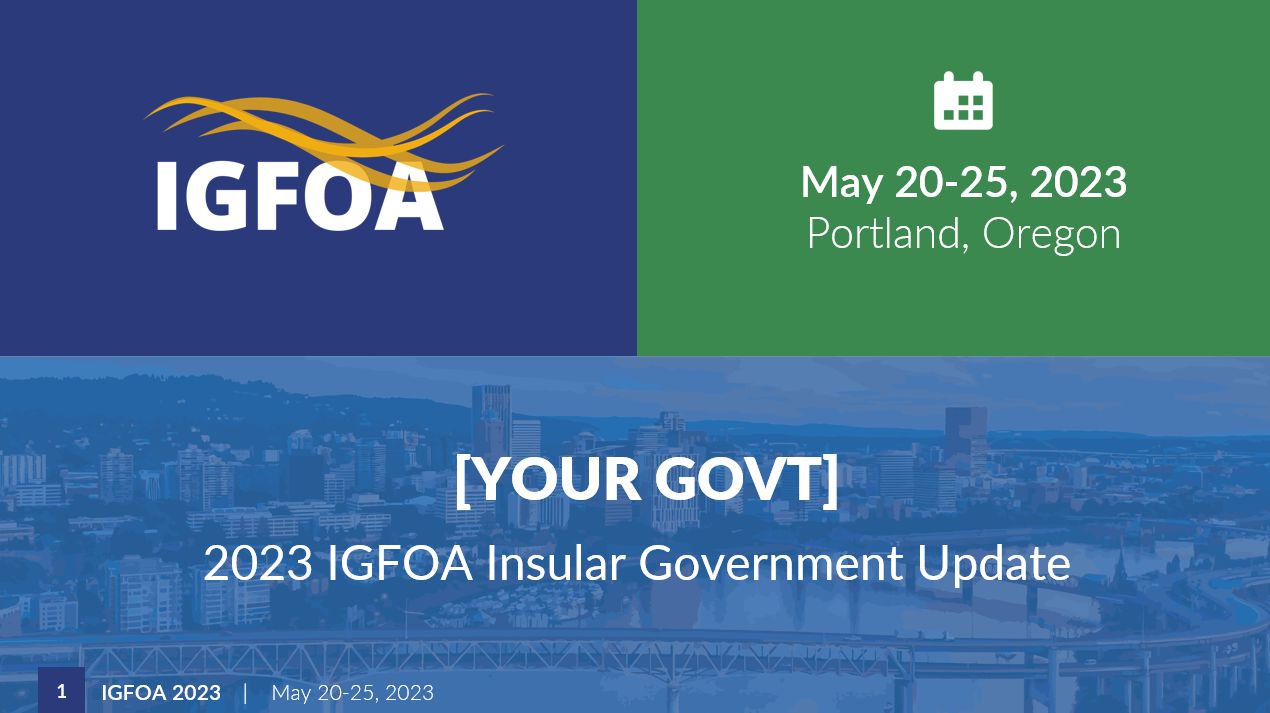 Download PPTX
1.33 MB
IGFOA Summer 2023 Presentation Template
Posted Apr 29, 2023
This is the insular government presentation template for the 2023 Summer Island Government Finance Officers' Association Meeting, scheduled for Portland from May 20-25, 2023.
Link to This Page:
Sign up for the PITI-VITI
mailing list

to receive notifications of future publications.
Thank You for Subscribing to the PITI-VITI Mailing List!
Related Publications