IGFOA Winter 2022 Conference Report
<p>The 2022 IGFOA Winter Conference was held virtually&nbsp;was held virtually on March 24, 2022 (a day earlier in American Samoa, Hawaii, and the U.S. Virgin Islands) and primarily concentrated on Insular Government presentations highlighting (a) FY2020 and FY2021 Audit Status; (b)&nbsp;FMIS Status; (c)&nbsp;Reduction in invalid, outdated encumbrances; (d) COVID Changes, Challenges, and Accomplishments; and (e)&nbsp;Highlights to jurisdictional finance office performance measures.</p>
Link to This Page:
https://pitiviti.org/storage/dm/2022/05/igfoa-winter-report-final-1-digital-20220520205928939.pdf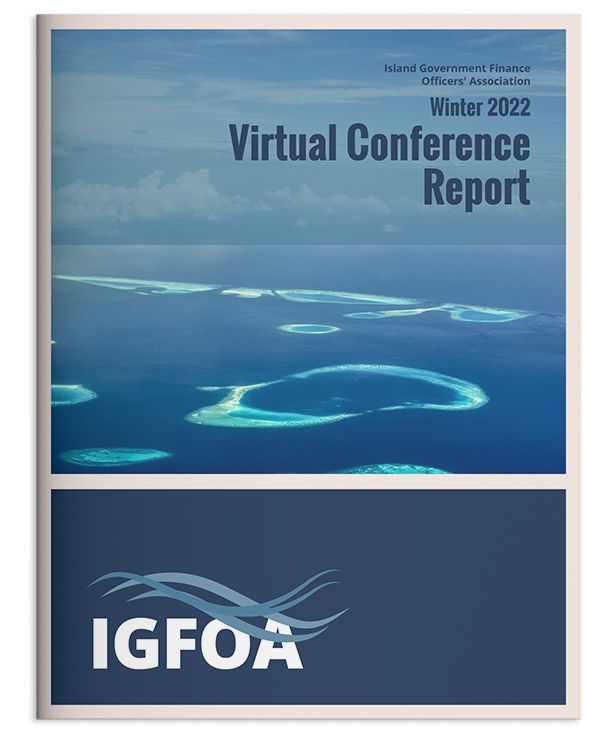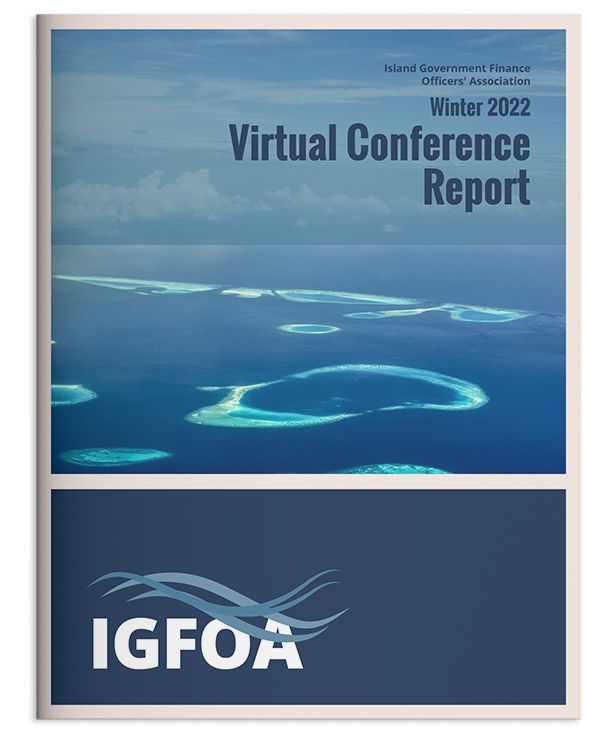 Download PDF
2.65 MB
IGFOA Winter 2022 Conference Report
Posted May 20, 2022
The 2022 IGFOA Winter Conference was held virtually was held virtually on March 24, 2022 (a day earlier in American Samoa, Hawaii, and the U.S. Virgin Islands) and primarily concentrated on Insular Government presentations highlighting (a) FY2020 and FY2021 Audit Status; (b) FMIS Status; (c) Reduction in invalid, outdated encumbrances; (d) COVID Changes, Challenges, and Accomplishments; and (e) Highlights to jurisdictional finance office performance measures.
Link to This Page:
Sign up for the PITI-VITI
mailing list

to receive notifications of future publications.
Thank You for Subscribing to the PITI-VITI Mailing List!
Related Publications