GFOA & IGFOA Summer 2022 Draft Agenda and Participant List
<p>This is the draft agenda and participant list&nbsp;for the summer meeting of the Government Finance Officers&nbsp;Assocation (GFOA) and Island Government Finance Officers&#39; Assocation (IGFOA), scheduled to meet from June 4-9, 2022 in Austin Texas.&nbsp; Additional meeting information is available online at&nbsp;<a href="https://pitiviti.org/gfoa-summer-2022">https://pitiviti.org/gfoa-summer-2022</a>.</p>
Link to This Page:
https://pitiviti.org/storage/dm/2022/05/igfoa-austin2022-agendadraft-20220520065150576.pdf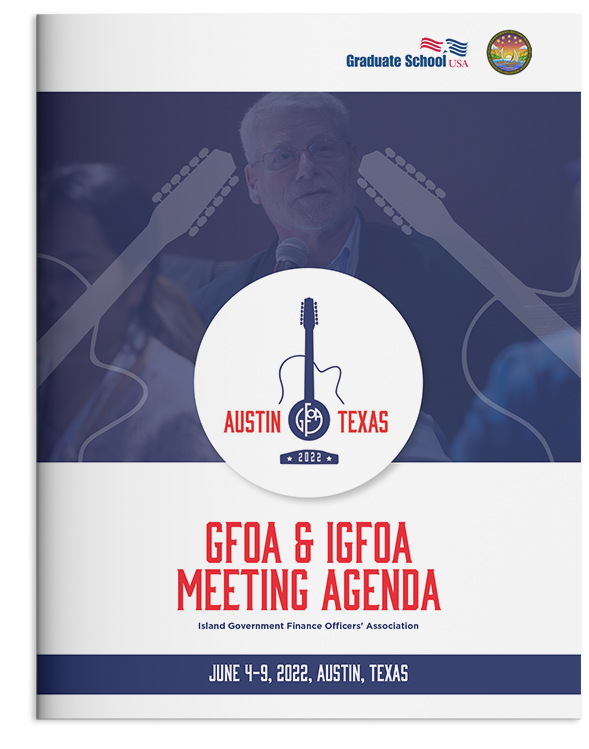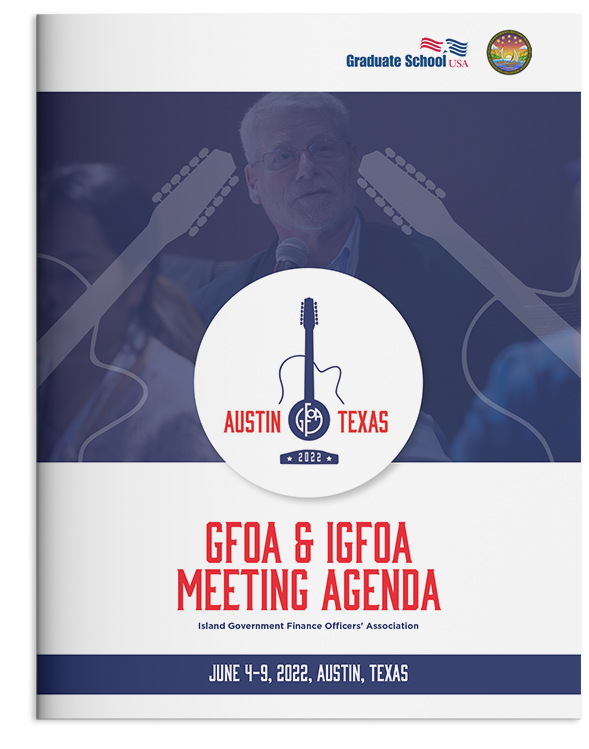 Download PDF
1.27 MB
GFOA & IGFOA Summer 2022 Draft Agenda and Participant List
Posted May 20, 2022 | version 6
Updated May 19, 2022
This is the draft agenda and participant list for the summer meeting of the Government Finance Officers Assocation (GFOA) and Island Government Finance Officers' Assocation (IGFOA), scheduled to meet from June 4-9, 2022 in Austin Texas. Additional meeting information is available online at https://pitiviti.org/gfoa-summer-2022.
Link to This Page:
Sign up for the PITI-VITI
mailing list

to receive notifications of future publications.
Thank You for Subscribing to the PITI-VITI Mailing List!
Related Publications