IGFOA 2023 Agenda
<p>This is the most recent agenda for the 2023 Island Government Finance Officers&#39; Association (IGFOA) meeting in Honolulu, Hawaii, scheduled from February 14-16, 2023.</p>
Link to This Page:
https://pitiviti.org/storage/dm/2023/02/igfoa-23-agenda-digital-final-20230204210031662.pdf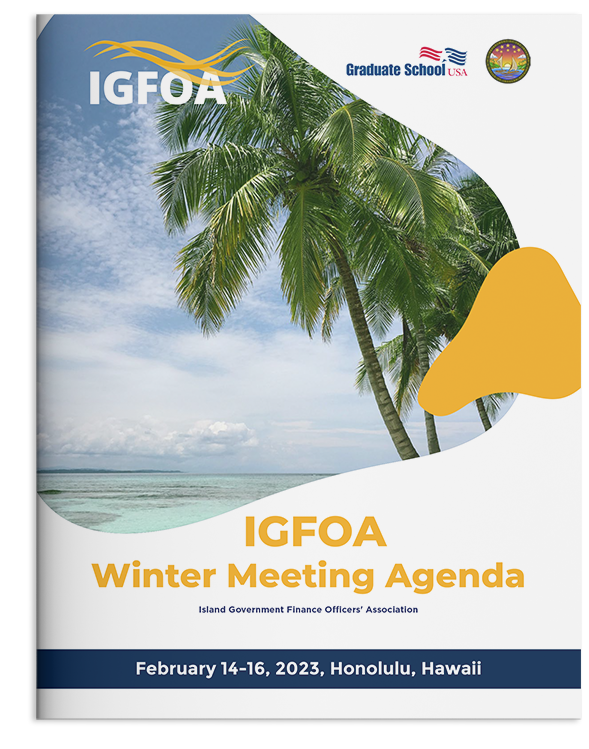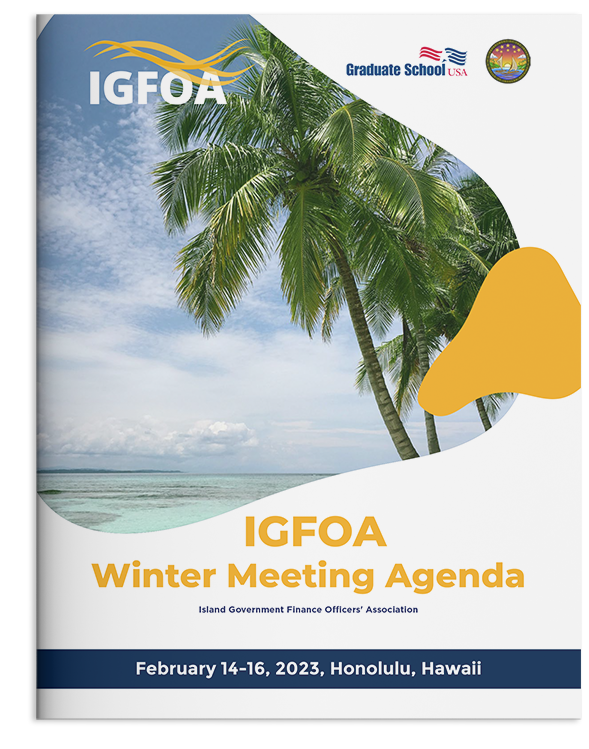 Download PDF
1.61 MB
IGFOA 2023 Agenda
Posted Jan 20, 2023 | version 4
Updated Feb 04, 2023
This is the most recent agenda for the 2023 Island Government Finance Officers' Association (IGFOA) meeting in Honolulu, Hawaii, scheduled from February 14-16, 2023.
Link to This Page:
Sign up for the PITI-VITI
mailing list

to receive notifications of future publications.
Thank You for Subscribing to the PITI-VITI Mailing List!
Related Publications